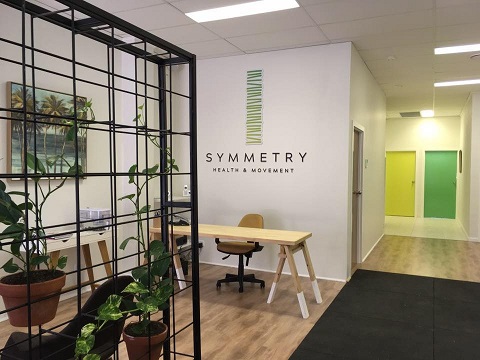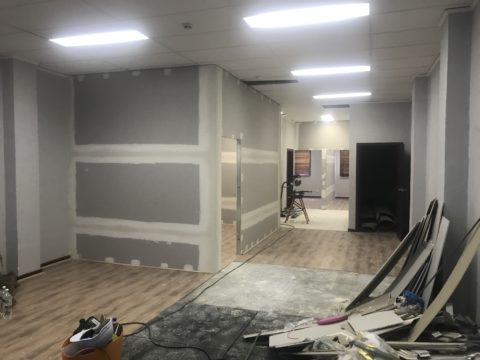 SHM Approach
Having always believed there is no one 'God', ie: one practice or profession that can fix all problems, at Symmetry Health & Movement Clinic Tracey has created a super space, housing her favourite health streams, shared with talented, like-minded professionals and fulfilling her dream for gym space within a clinic setting.
SHM Story
Throughout her almost 20 years of practice, Tracey has come to realise the hands-on treatment approach to pain and injury whilst extremely effective, is equally transient.  Teaching bodies how to move more efficiently and with less pain has become her new passion. It inspired her to create Symmetry Health & Movement Clinic; a place where she and fellow practitioners can teach and encourage people to move better under the same roof in which they provide equally important, hands-on care.
Tracey Barham (Nee Kwan)
You could say Tracey's journey into the health industry and general obsession with balance in life started at 12 years of age, on the literal balance beam, when she was a gymnast with a scholarship at the Australian Institute of Sport. A period in her life that nourished her (annoying) inclination towards perfectionism and (exhausting) drive to be the best she can in all life's endeavours.
Though she was fortunate to maintain good health throughout her short career, she did visit a variety of health professionals over the years before she realised helping people was what she wanted to do.
Graduating from RMIT in 2000, (Advanced Diploma in Applied Science- Myotherapy) she's always had a passion for biomechanics and human movement. Her love of cross fit has significantly influenced her practice, with strong emphasis on strength and stability in addition to keeping mobile.
Pragmatic in her practice; analytic and philosophic at heart; she seeks to help her clients in a holistic manner; believing balance in all aspects of life to be the key to happiness. even perhaps the meaning of life! Now a mother, juggling more balls than ever before, she's doing her best to embrace the seemingly impossible challenge to have her cake and eat it too!
Tracey is available for Myotherapy consultations and for functional strength training classes:
Mondays, Wednesdays, Fridays & Saturdays
To make an appointment call
9729 5784
or
Dr. Bojan Peric
Dr. Bojan Peric (aka Dr. Bojangles) completed his Chiropractic degree (Bachelor of Applied Science and Master of Chiropractic) in 2010 at RMIT University Melbourne.  However, he was a "health nut" long before then. His primary school friends will tell you he was well known for his "apple a day" for as long as they remember.
His love of sports fuelled his passion for health. Basketball, Tennis, Table Tennis, Badminton and, his most serious sporting endeavour, Taekwondo, had him seeking to improve performance long before considering a career.  He became multiple Junior National Taekwondo Champion and finished runner-up on his first, but sadly last, attempt as a senior. At this point, education took precedence as he embarked on his chiropractic journey.
After graduating, his thirst for knowledge had him acquire certification in Applied Kinesiology, Visceral Biomechanics and Dry Needling.  He continues to be an avid reader of research.  You can get your weekly dose, if you track his #ResearchSunday posts on Facebook at: http://facebook.com/dr.bojan.peric
Utilising a hands-on, movement based approach, while encouraging good food; good sleep; good sex and good laughs, his focus is helping others exceed their own expectations.
His personal guarantee is; "If I can't satisfactorily answer your health question on the day, then I will on your next visit!"
Bojan is available for consultations
Tuesdays and Fridays
9729 5784
to make an appointment
this could be you??
Symmetry Health & Movement Clinic is looking for a Traditional Chinese Medicine Practitioner, Naturopath & Psychologist to join our team.
Interested?